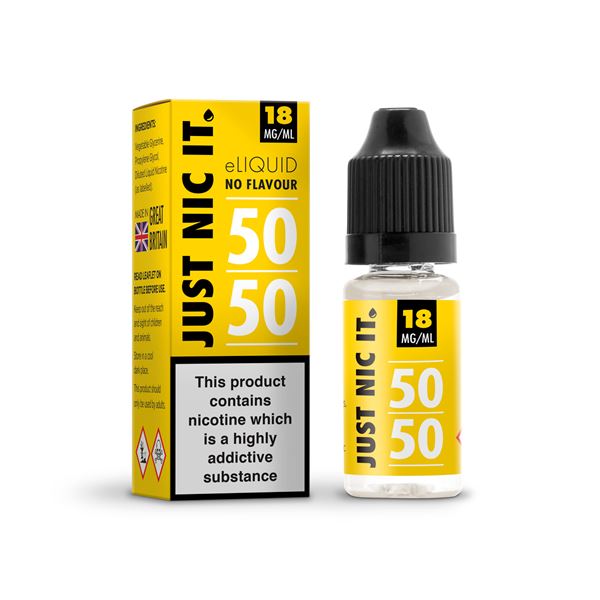 Just Nic It 50 VG nicotine booster shots are designed to be vaped on their own as an unflavoured E-Liquid or they can be mixed with shortfill eliquids to increase their overall nicotine content. This is a 50% VG blend.
To make a 3mg nicotine strength 50ml E-Liquid add one bottle of Just Nic It 18mg and shake!
To make a 3mg 100ml E-Liquid add two bottles of 18mg Just Nic It and Shake! 
10ml bottle
50% VG / 50% PG
Made in the UK
Childproof cap
Tamper evident seal